BEST Macaroni Salad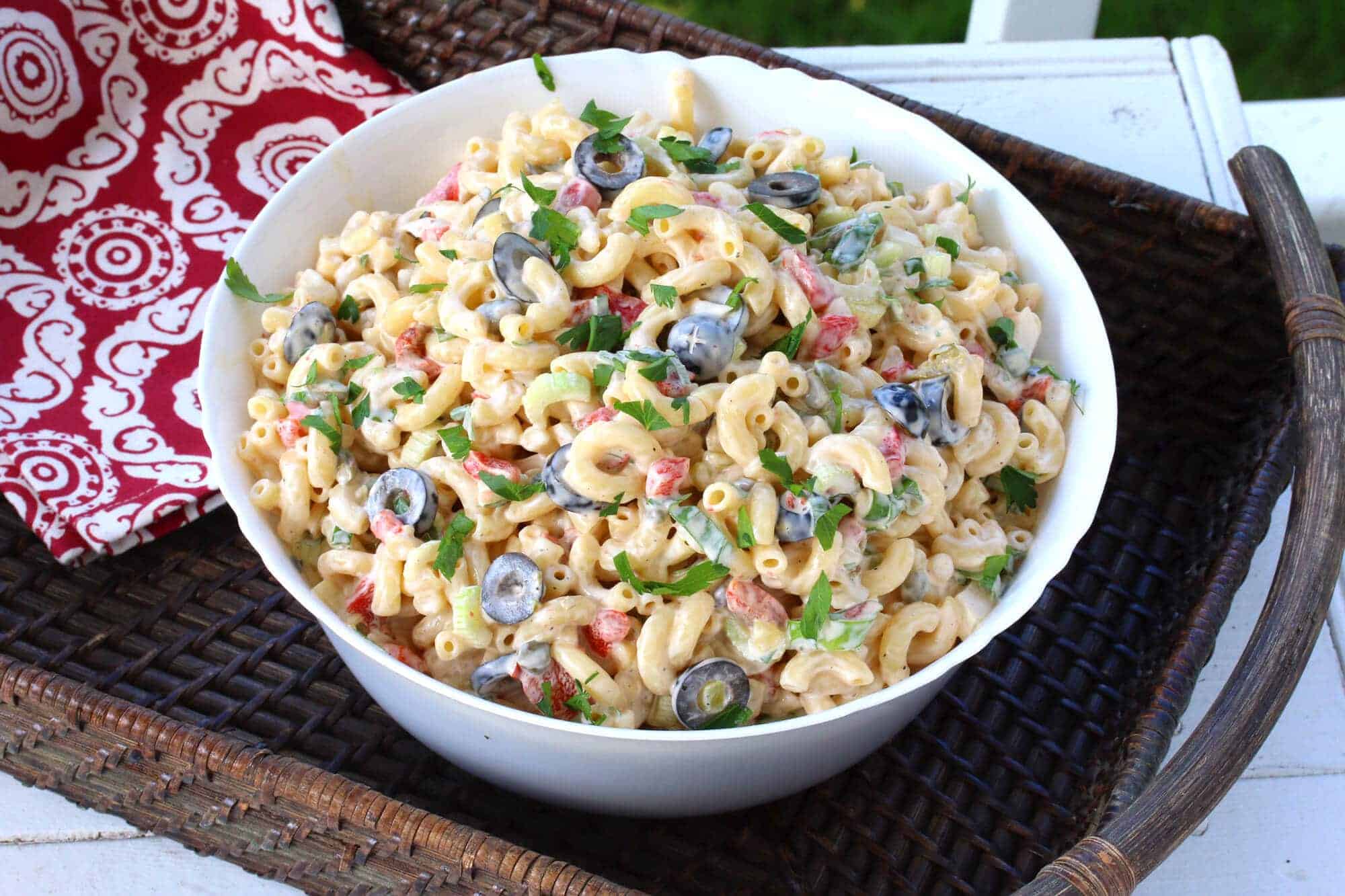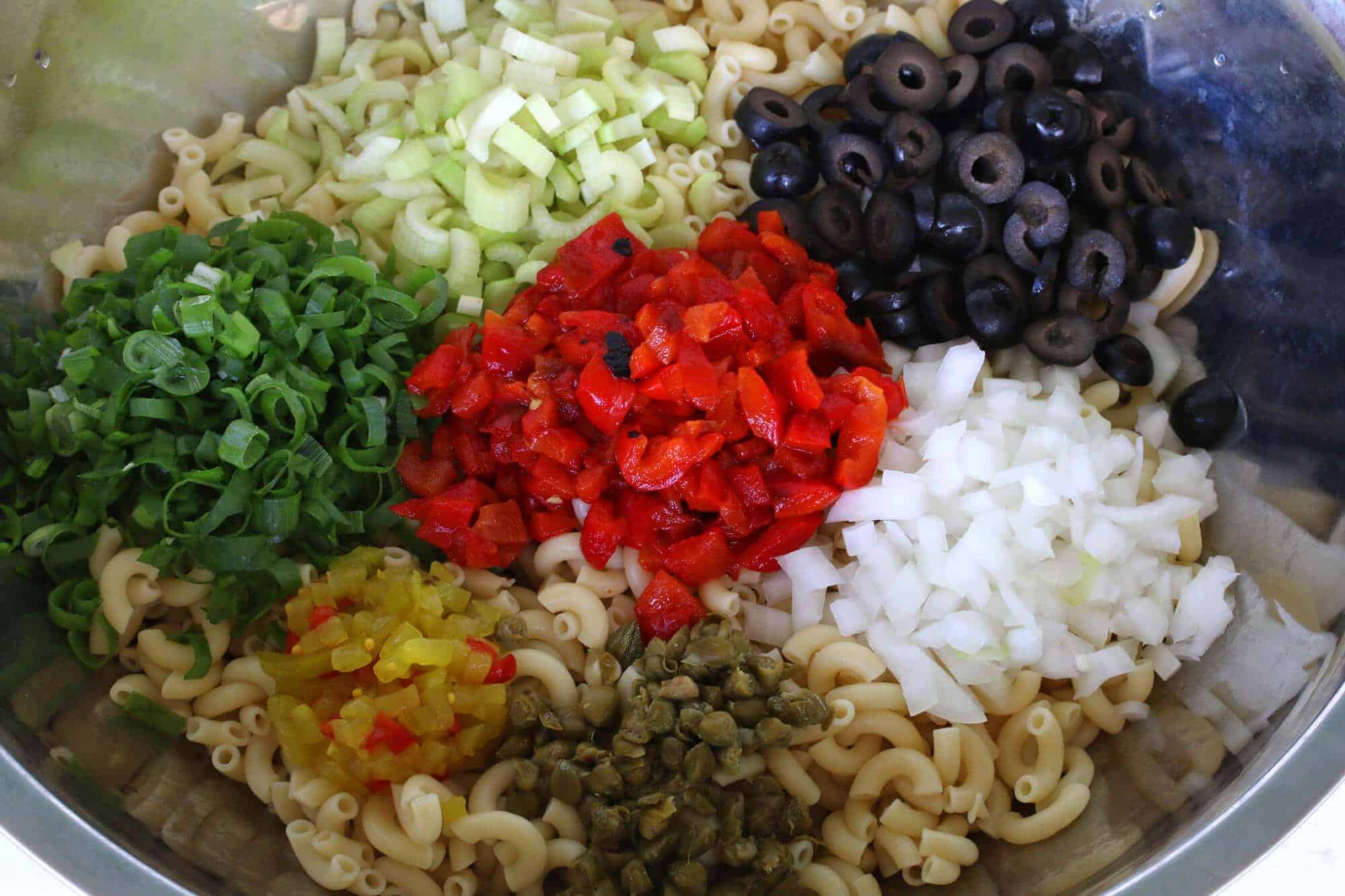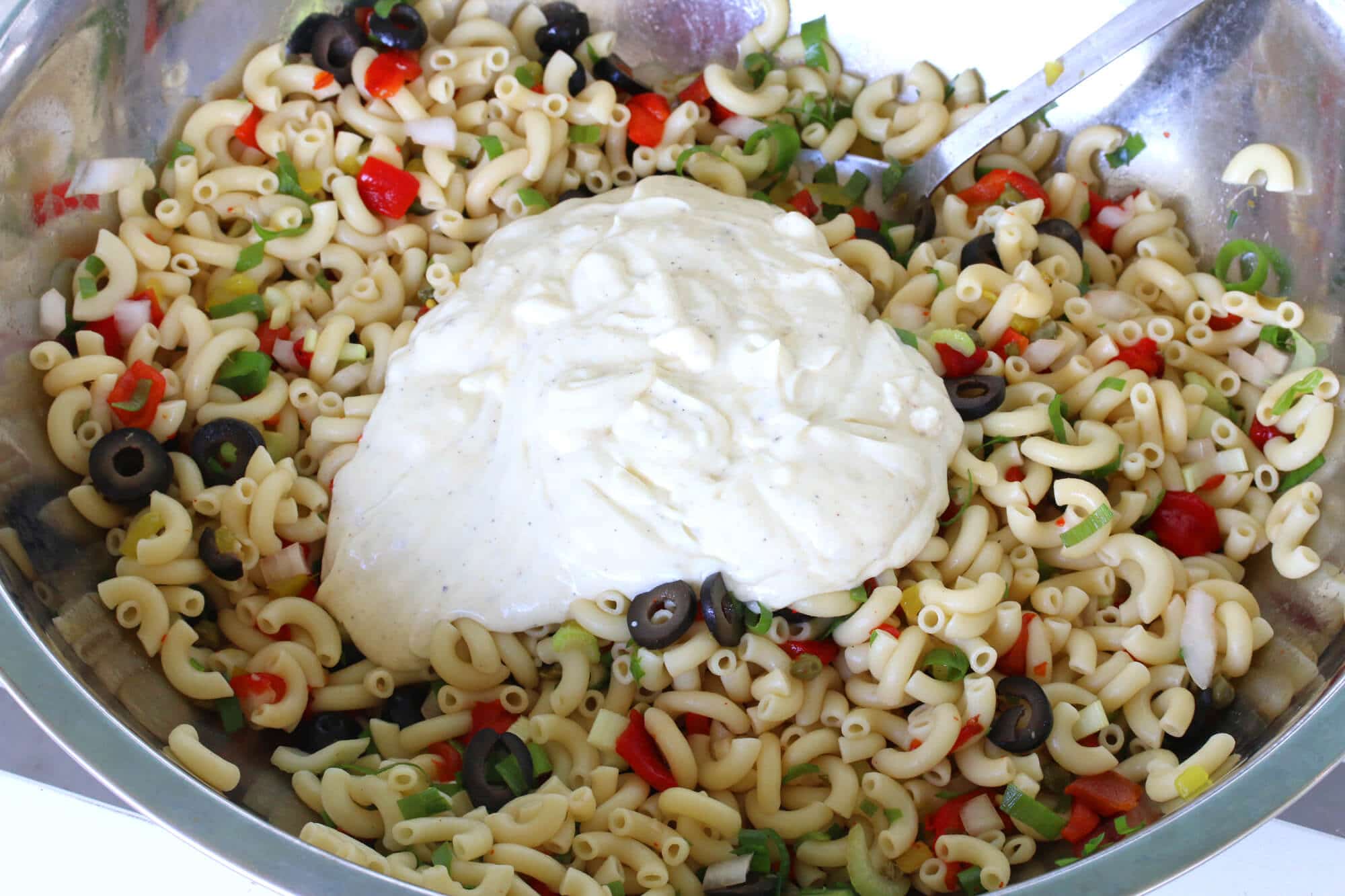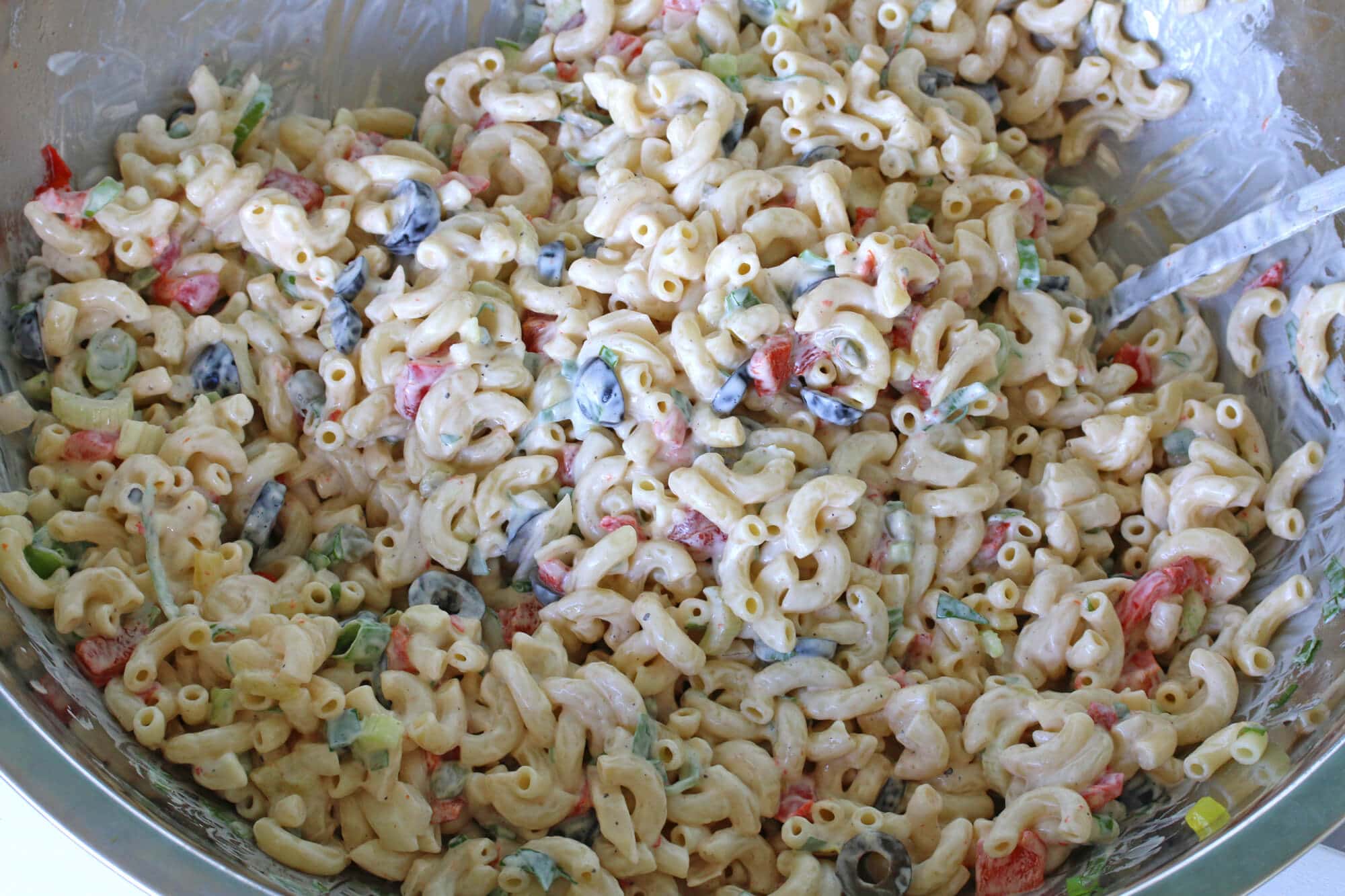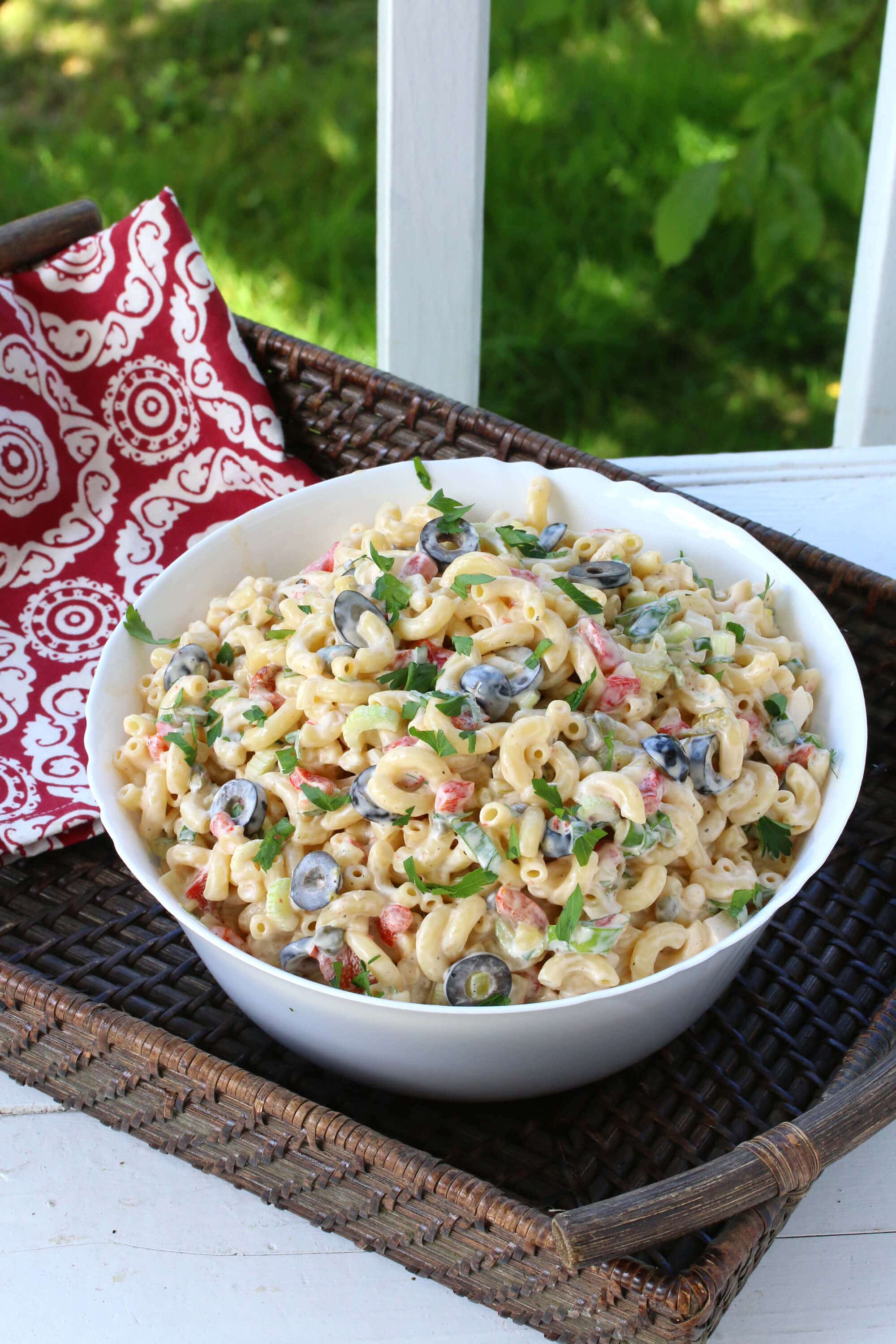 Thank you to Lindsay for sponsoring this post and to my readers for supporting the brands that help make The Daring Gourmet possible! I know I don't have to tell you this one simple truth, that… Continue reading → The post BEST ...
Blog: The Daring Gourmet
Posted on: Aug 25, 2016 | Original Post
Zesty Salami Pasta Salad
I've combined some of my favorite things (pasta, cured meat, mayo, spice) for a not-your-run-of-the-mill pasta salad, guaranteed to be a hit at your next BBQ or summer party or weekend breakfast (no judging). The post Zesty Salami Pasta Salad ...
Blog: Confessions of a Chocoholic
Posted on: Jun 13, 2016 | Original Post
Diablo Eggs – The Perfect Mexican Twist on Deviled Eggs for your Cinco de Mayo Potluck!
Every year on the 5th of May, people all over the United States gather to celebrate Cinco de Mayo with potlucks, parties, picnics, and fiestas of all types. The holiday has a few different origins, however it is mostly a Continue reading →
Blog: Eat.Live.Blog.
Posted on: May 03, 2014 | Original Post
Bacon and Spinach Stuffed Chicken Breast
I have a problem. When I have a slab of bacon in the fridge it is game over. Everything WILL be made with bacon. But is that necessarily a bad thing? I think not. Plus, when you add spinach, it completely counter-acts the bacon, right? This week, I ...
Blog: Eat.Live.Blog.
Posted on: Jun 12, 2013 | Original Post
Three different types of homemade salsa
It's salsa season people! It's that time of the year where you can throw anything from the garden in the blender with some cilantro and lime and dip a tortilla chip in it and taste the season! Luckily this year I am growing tomatoes and ...
Blog: Eat.Live.Blog.
Posted on: May 09, 2013 | Original Post
Football Food: Asian Inspired Spicy Chicken Wings
Last football Sunday, I made my now routine Football Wings. As we were licking the remnants of sauce off of our fingers, Ryan suggested we try a different flavor next time, maybe a sweet and sour. As if on que, the next morning I received 2 sample ...
Blog: Eat.Live.Blog.
Posted on: Sep 23, 2012 | Original Post
Avocado Dill Ceviche
Most people have a go-to potluck dish, even if yours is a flat of grocery store cupcakes or a bag of chips and salsa. I have one that I always get recipe requests for, my Avocado Tortellini Salad, with just six ingredients, it's easy and always ...
Blog: Munchie Musings
Posted on: Jul 19, 2012 | Original Post
Smokey Spiced Summer Bruschetta
Smoked serrano pepper. Learn it, live it, love it. This thing is amazing. It is the perfect amount of spice (for me, at least…which may be spicy to some), and a seriously lovely smokey flavor that shines through, even when I only used one ...
Blog: Eat.Live.Blog.
Posted on: Jul 18, 2012 | Original Post
Chile Berry Cooler Recipe
I will spare you all of the  metaphors and analogies about how hot it is outside. No matter what part of the country you are in right now, you can just stick your head outside and feel it for yourself, so no need for me to elaborate. One of the ...
Blog: Eat.Live.Blog.
Posted on: Jul 15, 2012 | Original Post
Dijon Roasted Sausage and Baby Potatoes
I noticed that my last few posts have been "girly" food: chocolates, brussels sprouts, lentils, granola. Today I wanted to make sure that I am still appealing to my male readers - I know you're out there! (Hi, Dad!) So here's some meat and potatoes ...
Blog: Confessions of a Chocoholic
Posted on: Mar 17, 2012 | Original Post