Fig, Anise & Hazelnut Tea Cake with Orange Glaze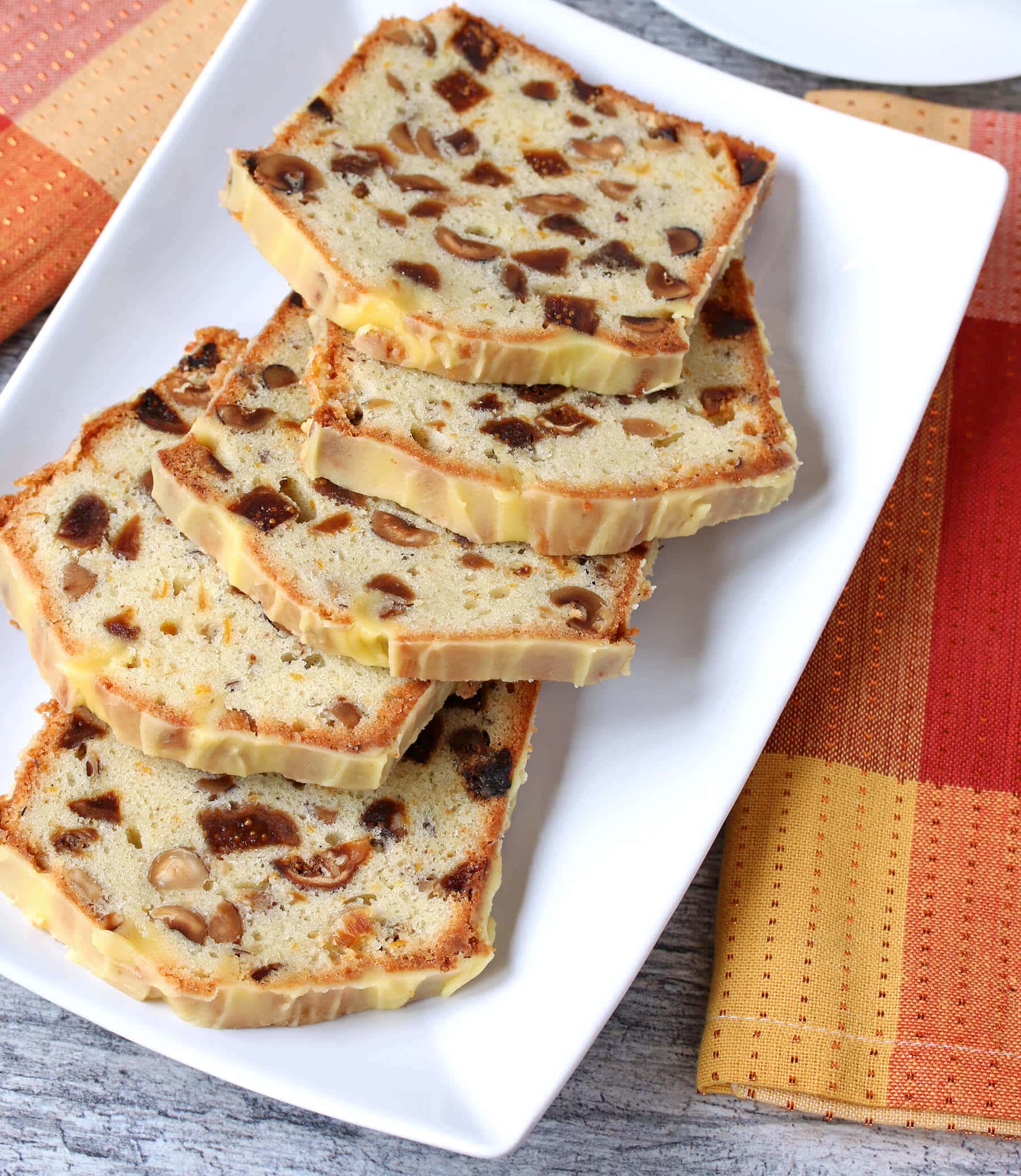 This reminds me both of England and Germany.  Dense cakes like this make the perfect accompaniment for afternoon tea, a long-held English tradition.  The hazelnuts and anise are very popular baking ingredients in Germany and… Continue ...
Blog: The Daring Gourmet
Posted on: Feb 07, 2016 | Original Post
German Nussmakronen (Hazelnut Macaroons)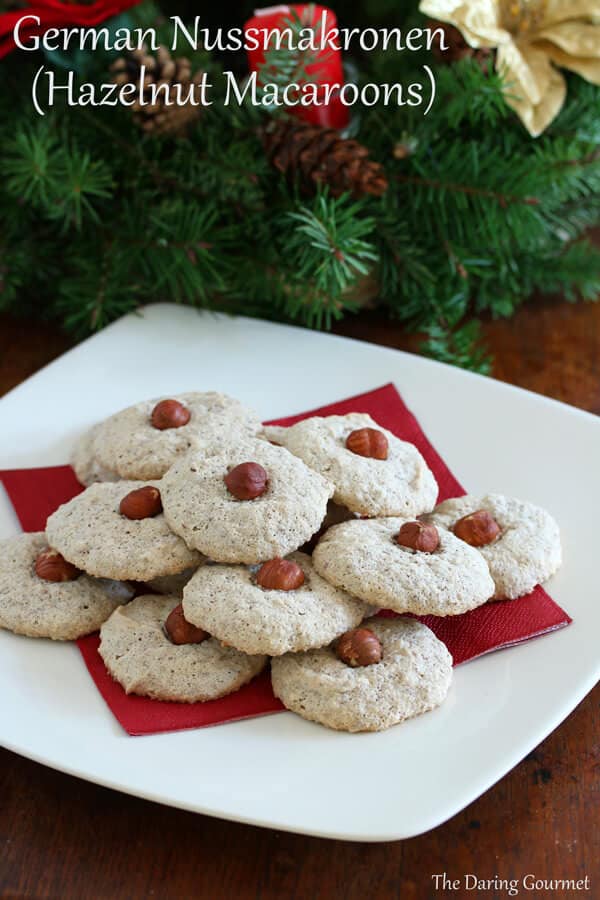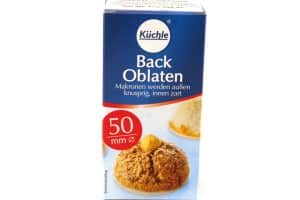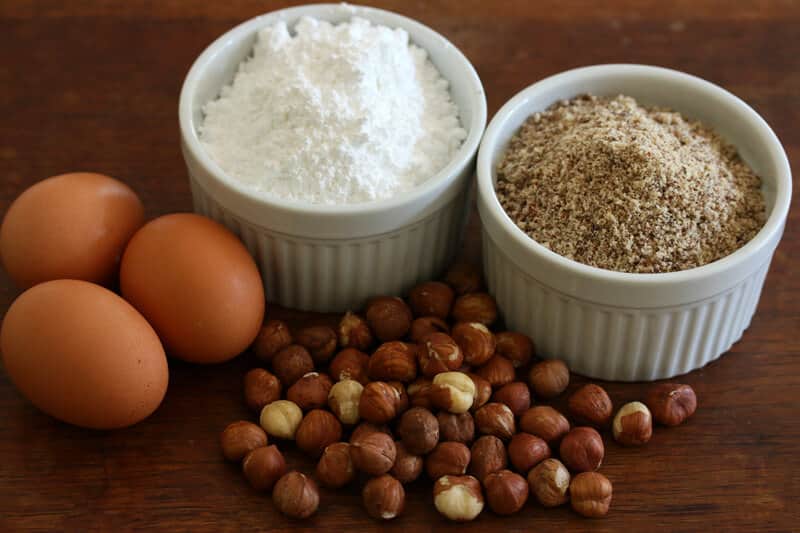 Another traditional German cookie enjoyed particularly during the Christmas season.  These Hazelnut Macaroons have a fabulous texture with a very delicately crisp exterior and a delightfully chewy interior.  Using just three ingredients, ...
Blog: The Daring Gourmet
Posted on: Dec 20, 2014 | Original Post
Ribelle, Brookline, MA
Ever since we read that Strip T's (BMH's review of Strip T's, Watertown) sister restaurant, RIbelle was on Thrillist's Best New Restaurant Openings of 2013 and Devra First's review, we have been meaning to ...
Blog: BakingMeHungry
Posted on: Jan 18, 2014 | Original Post
Watercress Salad with Strawberries and Hazelnuts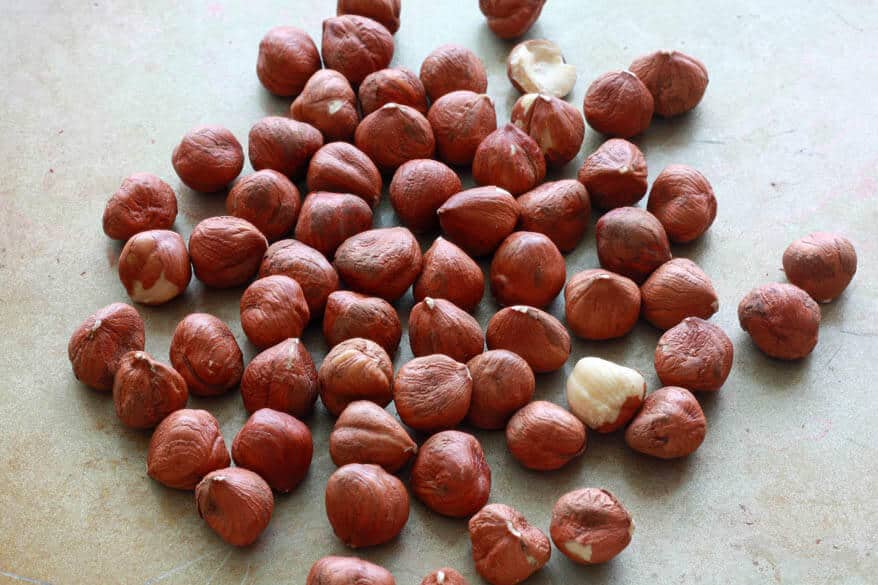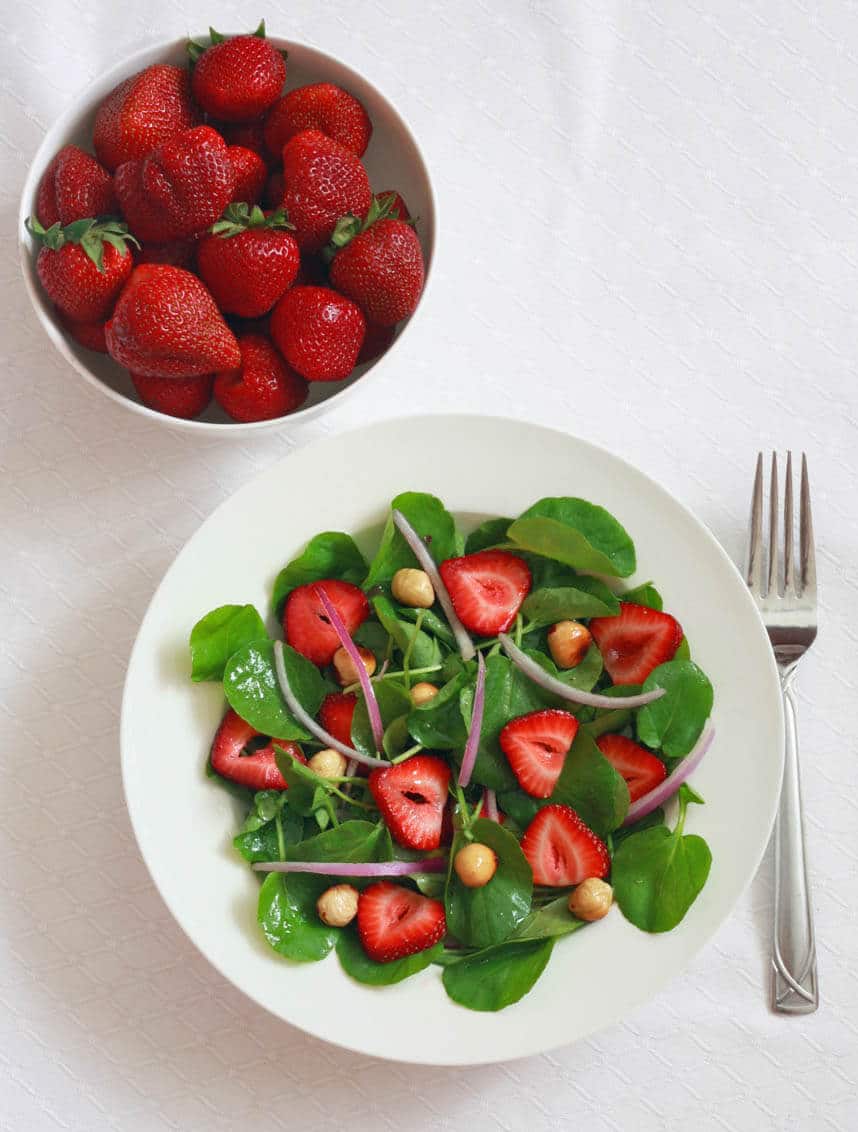 Whether deliciously complex or refreshingly simple, I love a good salad.  The other day the sun was shining, the birds were singing, and the beautiful rhododendrons were starting to blossom.  I felt like something fresh and vibrant.  So I picked ...
Blog: The Daring Gourmet
Posted on: Apr 30, 2013 | Original Post
Crispy Brussels Sprouts with Bacon, Parmigiana and Hazelnuts
Ciao a tutti!! Okay, so I know I may be alone here, but I LOVE Brussels sprouts. I mean, I really love them. I have a dear family friend to thank for that. A few years back we went to her house for Thanksgiving and one of the sides she served ...
Blog: La Cucina Prima Donna
Posted on: Feb 09, 2013 | Original Post
Central Kitchen, Central Square, Cambridge
Central Kitchen is located next to Dosa Factory (they have great gulab jamuns) in Central Square and it opened in 1998. Friends who have previously dined at Central Kitchen mentioned the ambiance is sleek, however the rustic mediterranean menu ...
Blog: BakingMeHungry
Posted on: Feb 21, 2012 | Original Post