12 Chairs Cafe
It turned out to be just the kind of place I was in a mood for that day. Good food. Great jachnun, the first time I had it. Liken it to a lachcha paratha, only slightly sweetened or a puff pastry, only softer and not crispy.  I absolutely loved ...
Blog: bonvivant
Posted on: Feb 05, 2016 | Original Post
Goat Cheese, Spinach and Bacon Wontons
If you don't like goat cheese, no problem – use cream cheese instead.  Either way, these crispy bundles of goodness are simply irresistible! They are dangerous though, I have to warn you.  These are one… Continue reading ...
Blog: The Daring Gourmet
Posted on: Apr 27, 2015 | Original Post
300 East
300 East is located in a quaint little house in the Dilworth area. The food that you will find inside is truly magical!
Blog: Foodies Have Fun
Posted on: Feb 26, 2015 | Original Post
Chanterelle Mushroom & Goat Cheese Crostini (Sweden, NORTH Festival)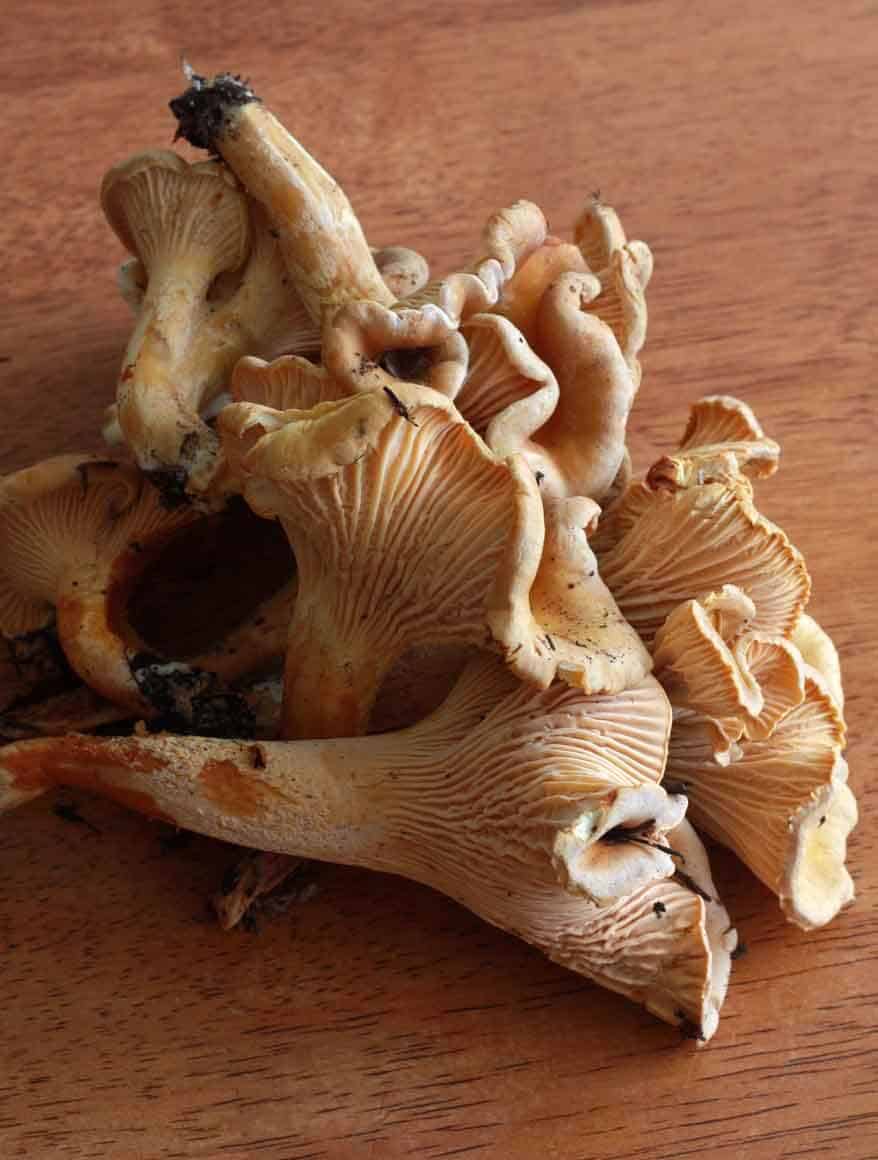 Sponsored post I am thrilled to be partnering with Honest Cooking to promote the first ever North Nordic Food Festival being held the first week of October in New York City!  This 7-day extravaganza will feature the cuisines of Sweden, Norway, ...
Blog: The Daring Gourmet
Posted on: Sep 23, 2013 | Original Post
Roasted Asparagus with Taleggio Goat Cheese "Mousse"
Ciao a tutti! Around a month back, I had the pleasure of taking a class at DeGustibus Cooking School by Melissa Muller Daka. Some of may remember my interview with Melissa some months back. She is the chef and proprietor of Eolo and she recently ...
Blog: La Cucina Prima Donna
Posted on: Jun 28, 2013 | Original Post
Crustless Sweet Potato and Goat Cheese Quiche
Let's take a break from all the food-filled travel posts so I can share one of my newest favorite recipes. (And by favorite I mean I've been making this on back to back weeks.) It's healthy. Really! Sure, I eat fried chicken and pasta (a lot of ...
Blog: Confessions of a Chocoholic
Posted on: May 24, 2013 | Original Post
Worthwhile reads from the web this week
Here are my worthwhile reads from the web from this week 3/25: If you need cooking inspiration, Skinny Mom posted their April food calendar with recipes and shopping lists! Tomorrow is Easter Sunday! I wouldn't mind starting the day with this ...
Blog: Eat and Sip in the City
Posted on: Mar 30, 2013 | Original Post
Goat Cheese and Avocado Bruschetta with Hot Pepper Jelly
And the queen said, "I don't think you're ready for this jelly." Of course by queen I mean Beyonce, and by said I mean preached. But you are ready for this jelly, because hot pepper jelly really elevates this simple appetizer of toast, mashed ...
Blog: Confessions of a Chocoholic
Posted on: Feb 04, 2013 | Original Post
Risotto with sun-dried tomatoes and goat cheese: Grandma's Maria pantry
It occurred to me just recently that things that we consider culinary delights, not so long ago were a pure necessity. For us, modern girl that sometimes have a more stable relationship with our refrigerator than with other human beings, for us that ...
Blog: Kitchen memories
Posted on: Jun 18, 2012 | Original Post
Spinach and Cheese Strata
After glowing reviews and substantial compliments on a variation of Gourmet's Spinach and Cheese Strata with garlic cheese curds, we were waiting foir the next opportunity to pounce and make more strata. We found ourselves doing so when we ...
Blog: BakingMeHungry
Posted on: May 20, 2012 | Original Post
Tapeo, Back Bay, Boston
Tapeo, located on Newbury Street, now offers $5 tapas all day at the bar and the more expensive tapas, normally over $10 are $7.50. The last time we ate at Tapeo, we had the paella for $30 (BMH Chicken Paella recipe) and it did not … ...
Blog: BakingMeHungry
Posted on: Feb 22, 2012 | Original Post