Khaophums Fine Thai Restaurant
On this July 4th long weekend, on our trip from Jersey City to Portsmouth, this was our first meal stop, not counting the ice cream we had at a McDonald's in a service area enroute. The food was OK. The service was OK.  We ordered the ...
Blog: bonvivant
Posted on: Jul 02, 2016 | Original Post
Jaiya Thai UES
This was a first of its kind weekend. First time we made a day especially about the kid. Not that we don't bring him out, but it'll usually be our kind of place too. Plus an importance on a meal. I guess that'll never go away, as ...
Blog: bonvivant
Posted on: Mar 19, 2016 | Original Post
Easy Weeknight Dinner for Two
Teriyaki glazed salmon, bokchoy, and brown rice. The salmon is swiftly seared in the pan but finished in the oven. The bok choy is blanched, then brushed with a sweet and umami-filled sauce. And the brown rice is transformed into an onion and egg ...
Blog: Confessions of a Chocoholic
Posted on: Mar 14, 2016 | Original Post
Yoko-San Opens in Boca!
Disclosure: I was invited to Yoko-San for a media tasting, but couldn't attend.  Instead, I sent Cherri of The Buzz Connect.  Her meal (and experience) was complimentary.  Her review, including the wonderful photographs, are her own. I had ...
Blog: Jewel's Fab Life: Fashion, Fun and Everything Fabulous!
Posted on: Aug 06, 2015 | Original Post
Nasi Goreng (Indonesian Fried Rice)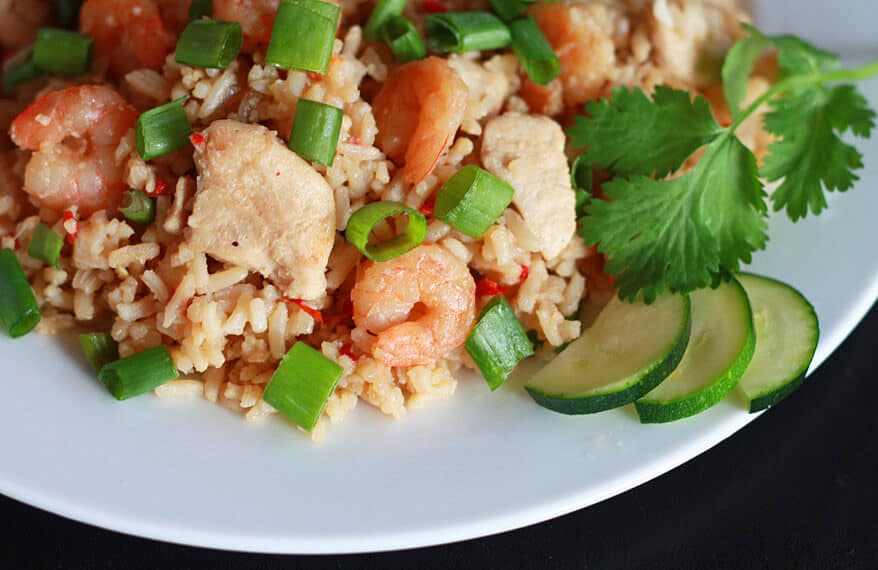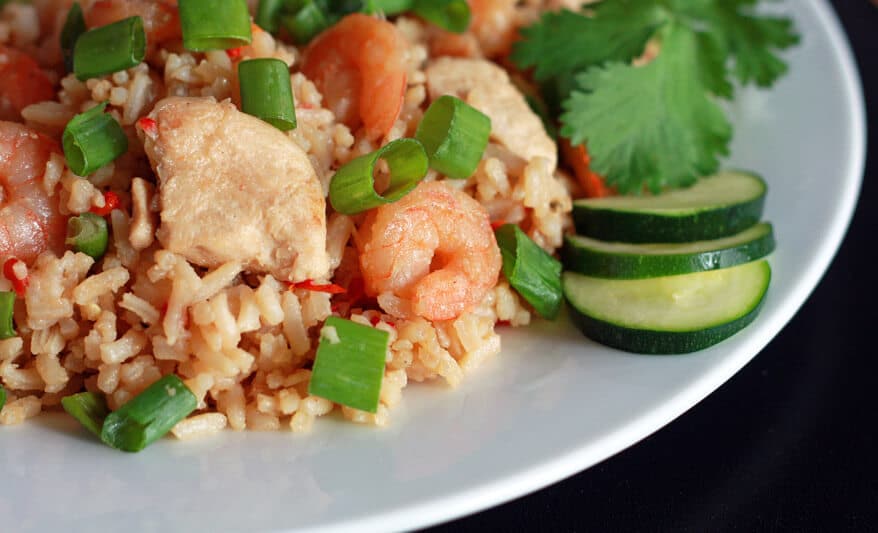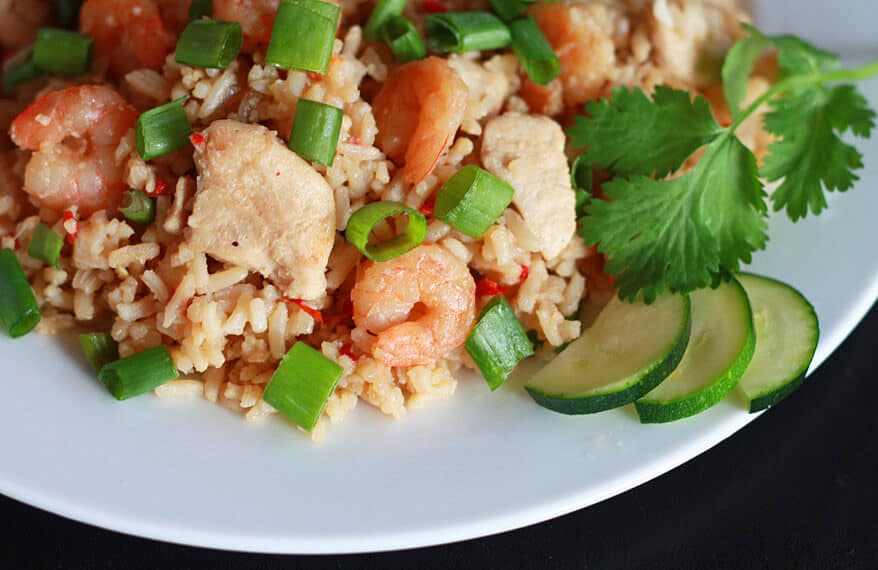 Two years ago CNN conducted a poll among 35,000 individuals to determine the world's 50 most beloved foods.  The results were unexpected.  Guess what ranked #2?  You got it, Nasi Goreng! Nasi Goreng, the national dish of Indonesia, ...
Blog: The Daring Gourmet
Posted on: Jun 14, 2013 | Original Post
Bonchon Chicken, Allston Revisited
Our favorite place for KFC (Korean Fried Chicken) is BonChon Chicken. We have been so many times (BMH reviews of BonChon, Allston - Revisited), included times have not blogged about because they were our secret chicken fix trips. The ...
Blog: BakingMeHungry
Posted on: Aug 02, 2012 | Original Post
Soyaki Chicken Fried Rice
We love fried rice. So quick, easy and tasty. We have made Char Siu and Fried Rice and Fried Rice with Kale and Scallions and decided to make soyaki chicken fried rice with a bit of leftover rice. Leftover rice is usually the best rice, … ...
Blog: BakingMeHungry
Posted on: May 17, 2012 | Original Post
Fried Rice with Kale and Scallions
Fried rice is one of the simple and quickest meals to make. I loved the idea to incorporate kale into fried rice (instead of making Kale Chips or Nacho Cheese Kale Chips). I love the flavor of the earthy brown rice, fragrant green … ...
Blog: BakingMeHungry
Posted on: Apr 13, 2012 | Original Post
Chilli Duck, Back Bay, Boston
We have eaten at Chilli Duck at least dozen times as takeout by now and agree that they have consistent Thai dishes. We have sampled the mango duck, tofu triangles, golden bags and, tom yum soup, mango fried rice and pad see … Continue ...
Blog: BakingMeHungry
Posted on: Apr 07, 2012 | Original Post
Hei La Moon, Chinatown, Boston (Dinner)
Located on the other artery of the surface road in Chinatown, we came back to Hei La Moon with our parents to share the special 10 course banquet menu for a much delayed family dinner. This special 10 course set price … Continue reading ...
Blog: BakingMeHungry
Posted on: Apr 03, 2012 | Original Post
Uchi, South Lamar, Austin
Uchi means the inside; the interior or house in Japanese. Tyson Cole is F&W Best New Chef 2005 and James Beard Award Winner and has groomed Paul Qui of Uchiko, a Top Chef Texas competitor and winner. We were rooting ...
Blog: BakingMeHungry
Posted on: Mar 01, 2012 | Original Post