Matt Spotted "Death By Chocolate" (6 Textures Of Chocolate) @ La Flauta
"Death By Chocolate" (6 Textures Of Chocolate) @ La Flauta - See more at: http://www.foodiebytes.com/bytes/blog-posts#sthash.h136prbM.dpuf
Blog: FoodSherpas.com
Posted on: Jun 06, 2015 | Original Post
Matt Spotted Cod Fish @ La Flauta
"Death By Chocolate" (6 Textures Of Chocolate) @ La Flauta - See more at: http://www.foodiebytes.com/bytes/blog-posts#sthash.h136prbM.dpuf
Blog: FoodSherpas.com
Posted on: Jun 06, 2015 | Original Post
Matt Spotted Zucchini Stuffed With Cod @ La Llavor dels Orígens (Gràcia)
Zucchini Stuffed With Cod @ La Llavor dels Orígens (Gràcia) - See more at: http://www.foodiebytes.com/bytes/blog-posts#sthash.UK3CikdJ.dpuf
Blog: FoodSherpas.com
Posted on: Jun 04, 2015 | Original Post
Matt Spotted Bamya @ Sofra
We love this dish!
Blog: FoodSherpas.com
Posted on: Oct 22, 2014 | Original Post
What I Ate Wednesday #186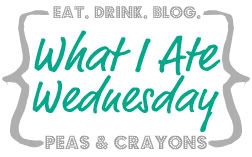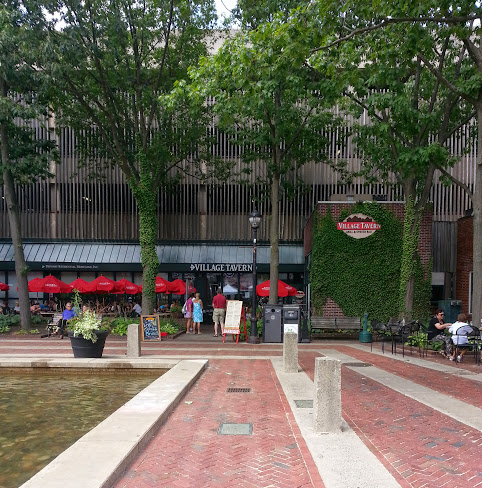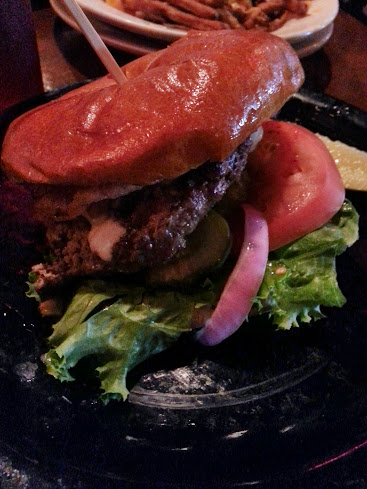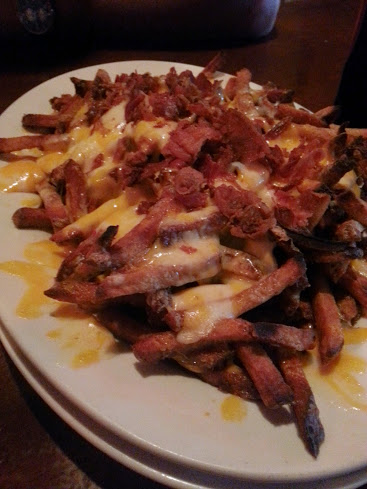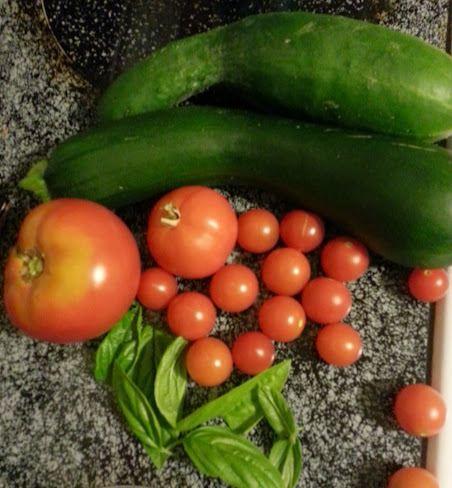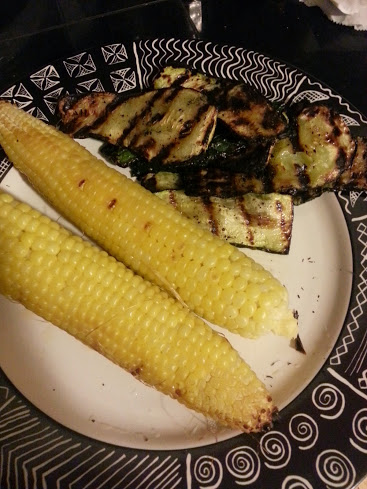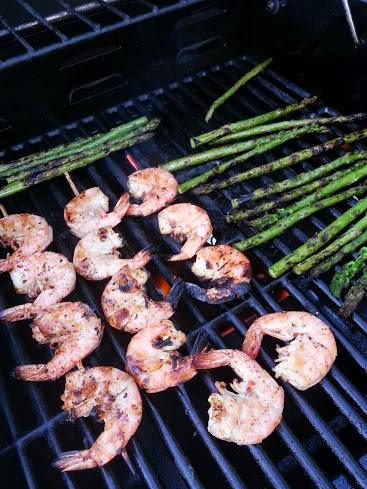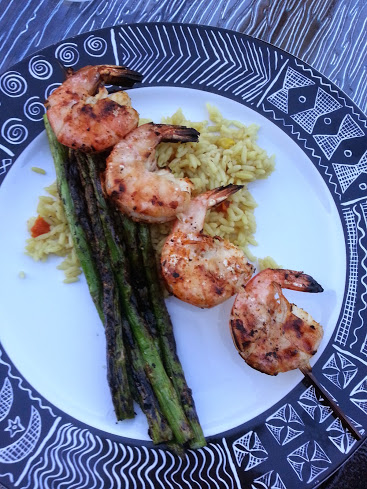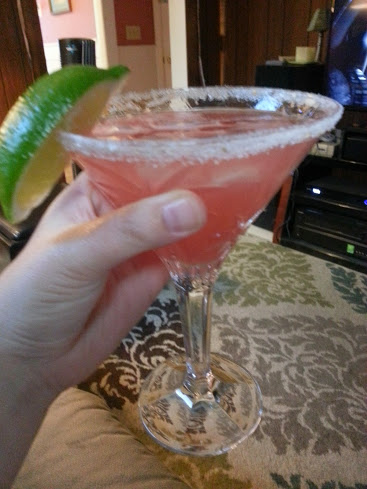 Happy What I Ate Wednesday!  I am linking up again for #WIAW  with some stand out eats from the past few days! Sunday Sal (the fiance) and I took a drive to Salem, MA to walk around and get some lunch. We stopped at a restaurant called the ...
Blog: Eat and Sip in the City
Posted on: Aug 13, 2014 | Original Post
Matt Spotted Apple And Cinnamon Pierogies @ Pierogarnia Zielony Kredens
Matt Spotted Apple And Cinnamon Pierogies @ Pierogarnia Zielony Kredens - See more at: http://www.foodiebytes.com/bytes/blog-posts#sthash.14Cctkb8.dpuf
Blog: FoodSherpas.com
Posted on: Aug 05, 2014 | Original Post
Matt Spotted Chicken Pierogies @ Pierogarnia Zielony Kredens
Matt Spotted Chicken Pierogies @ Pierogarnia Zielony Kredens - See more at: http://www.foodiebytes.com/bytes/blog-posts#sthash.OgyTaguY.dpuf
Blog: FoodSherpas.com
Posted on: Aug 05, 2014 | Original Post
Matt Spotted Spinach Pierogies @ Pierogarnia Zielony Kredens
Matt Spotted Spinach Pierogies @ Pierogarnia Zielony Kredens - See more at: http://www.foodiebytes.com/bytes/blog-posts#sthash.YuyS3MuO.dpuf
Blog: FoodSherpas.com
Posted on: Aug 05, 2014 | Original Post
Matt Spotted Purim Cake @ Klezmer Hois
Matt Spotted Purim Cake @ Klezmer Hois
Blog: FoodSherpas.com
Posted on: Aug 04, 2014 | Original Post
Matt Spotted Cholent @ Klezmer Hois
Matt Spotted Cholent @ Klezmer Hois
Blog: FoodSherpas.com
Posted on: Aug 04, 2014 | Original Post
Matt Spotted Purim Chicken @ Klezmer Hois
Matt Spotted Purim Chicken @ Klezmer Hois
Blog: FoodSherpas.com
Posted on: Aug 04, 2014 | Original Post
Matt Spotted Matzoh Ball Soup @ Klezmer Hois
Matt Spotted Matzoh Ball Soup @ Klezmer Hois
Blog: FoodSherpas.com
Posted on: Aug 04, 2014 | Original Post
Matt Spotted Chinkali @ Gruzińskie Chaczapuri. Restauracja
Matt Spotted Chinkali @ Gruzińskie Chaczapuri. Restauracja - See more at: http://www.foodiebytes.com/bytes/blog-posts#sthash.Mwcf1G0Q.dpuf
Blog: FoodSherpas.com
Posted on: Aug 03, 2014 | Original Post
Matt Spotted Roasted Duck @ Piwnica Pod Kominkiem
Matt Spotted Roasted Duck @ Piwnica Pod Kominkiem
Blog: FoodSherpas.com
Posted on: Aug 02, 2014 | Original Post
Matt Spotted Salad @ Piwnica Pod Kominkiem
Matt Spotted Salad @ Piwnica Pod Kominkiem
Blog: FoodSherpas.com
Posted on: Aug 02, 2014 | Original Post
Matt Spotted Roasted Duck @ Piwnica Pod Kominkiem
Matt Spotted Roasted Duck @ Piwnica Pod Kominkiem
Blog: FoodSherpas.com
Posted on: Aug 02, 2014 | Original Post
Matt Spotted Pierogies @ Piwnica Pod Kominkiem
Matt Spotted Pierogies @ Piwnica Pod Kominkiem
Blog: FoodSherpas.com
Posted on: Aug 02, 2014 | Original Post
Matt Spotted Turkey Sandwich on Everything Bagel @ Bagelmama
Matt Spotted Turkey Sandwich on Everything Bagel @ Bagelmama - See more at: http://www.foodiebytes.com/bytes/blog-posts#sthash.MKHiRQL5.dpuf
Blog: FoodSherpas.com
Posted on: Aug 02, 2014 | Original Post
Matt Spotted Birch Tree Juice @ Restauracja Zdybanka
Matt Spotted Birch Tree Juice @ Restauracja Zdybanka - See more at: http://www.foodiebytes.com/bytes/blog-posts#sthash.0lUUR0TD.dpuf
Blog: FoodSherpas.com
Posted on: Aug 02, 2014 | Original Post
Matt Spotted Cinnamon Raisin Bagel @ Bagelmama
Matt Spotted Cinnamon Raisin Bagel @ Bagelmama
Blog: FoodSherpas.com
Posted on: Aug 02, 2014 | Original Post