Trattoria Da Cumpa Cosimo
So this one was bookmarked too. And we went in early, to be able to get back on a bus to Amalfi. So, the place was empty. A server came down, putting his apron. My first thought was that my craving for authentic Italian food will not be satisfied ...
Blog: bonvivant
Posted on: Jul 09, 2016 | Original Post
I Monticiani
After strolling and eating all day, we were here, our final eat stop for the day. We didn't particularly explore the Argentine side of the place other than probably the wine. I couldn't get in one more of my bookmarked places, so I came ...
Blog: bonvivant
Posted on: Jun 16, 2016 | Original Post
Greek Meatballs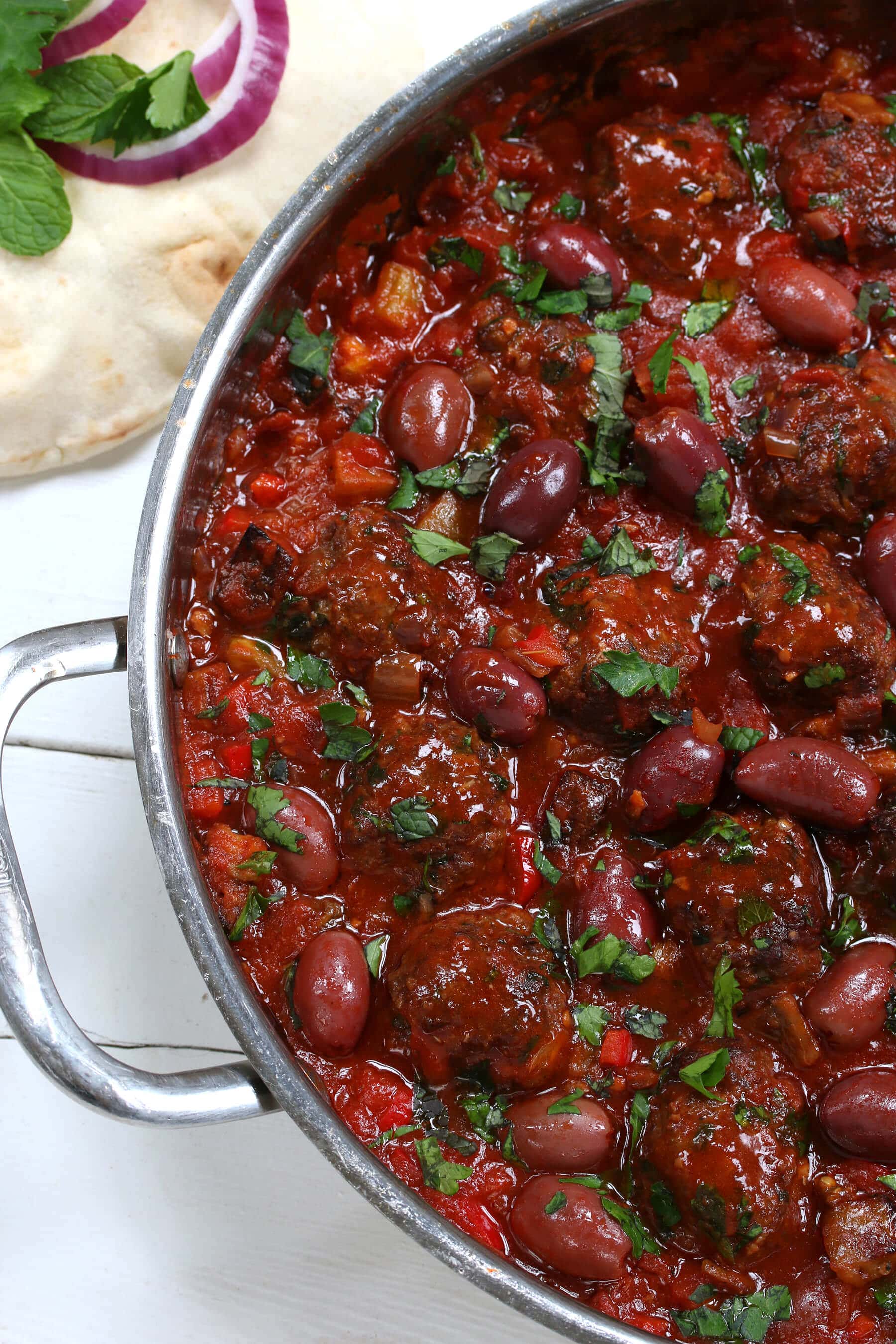 Our family loves meatballs.  And really, who doesn't?  For many of us they're linked to childhood memories of comfort food around the family dinner table or a favorite Italian restaurant.  My mom made the best… Continue reading ...
Blog: The Daring Gourmet
Posted on: Feb 25, 2016 | Original Post
A Celebration of Local Food: Downtown Farmers' Market
 by Deanne Before I left Southwest Minnesota, many people told me about the weekly celebration of local food that occurs in downtown Des Moines every Saturday morning from May until October. I have been able to visit the market three times since we ...
Blog: Real Local Cooking
Posted on: Oct 27, 2013 | Original Post
Meatless Monday: Grill Style
If Facebook is any clue, a LOT of my besties participate in Meatless Monday.  It's an "easy to remember"  public health campaign that encourages individuals to start the week off with healthy meat-free meals. Here in South ...
Blog: Jewel's Fab Life: Fashion, Fun and Everything Fabulous!
Posted on: May 23, 2013 | Original Post
Strip T's, Watertown
After our older sister and her close friend's glowing views about their visit to Maslow's Strip T's in Watertown, we were just waiting for the right opportunity to go. With pedigree from French Culinary Institute and David ...
Blog: BakingMeHungry
Posted on: Aug 19, 2012 | Original Post
Symeons, Yorkville, New York
We have heard glowing reviews from several sources now who have visited Symeons on multiple visits and have enjoyed the Moussaka and other Greek dishes. We have tried Greek food in Chicago and Symeons beat Athena in Greektown, Chicago hands down. ...
Blog: BakingMeHungry
Posted on: Jul 31, 2012 | Original Post
Ida's Restaurant, North End, Boston
Ida's is one of the best kept secrets in the North End. Closed in July and open only three evenings on the weekends for dinner, Ida's is truly a special clandestine spot. We have dined at Ida's only under a … Continue reading ...
Blog: BakingMeHungry
Posted on: Jul 19, 2012 | Original Post
Lunch at Sofra: Mezze Plate
I've never really liked beets. I find beets a little too slimy... And I don't like its undecisiveness - is it sweet or is it bitter? Is it soft or is it crunchy? Does it taste earthy or does it taste like dirt? But what I do like about beets is ...
Blog: Confessions of a Chocoholic
Posted on: Jul 08, 2012 | Original Post
Eggplant Parmesan
Lightly breaded eggplant parmesean doused in tomato sauce and mozzerella cheese is always a welcome entree. It is vegetarian friendly and exceptionally satisfying. Adapted from AllRecipes and Smitten Kitchen 2 medium eggplants, peeled and thinly ...
Blog: BakingMeHungry
Posted on: Mar 12, 2012 | Original Post