Champagne Ice Cream Floats
Summertime = hot = ice cream = cold bubbly. Understand my logic? I hope everyone is enjoying the summer! My summer is shaping up to be really fun. Fun and humid and sweaty. So sweaty. My hair's at its puffiest and the glow that I envision on ...
Blog: Confessions of a Chocoholic
Posted on: Jul 13, 2015 | Original Post
Bubble
Another recent lounge opening in the Epicentre means only one thing...another excuse to go party! Bubble is one of the new residents of the uptown club/bar/restaurant complex and seems to provide some decent fun!
Blog: Foodies Have Fun
Posted on: Aug 12, 2013 | Original Post
Herbed Champagne Dijon Vinaigrette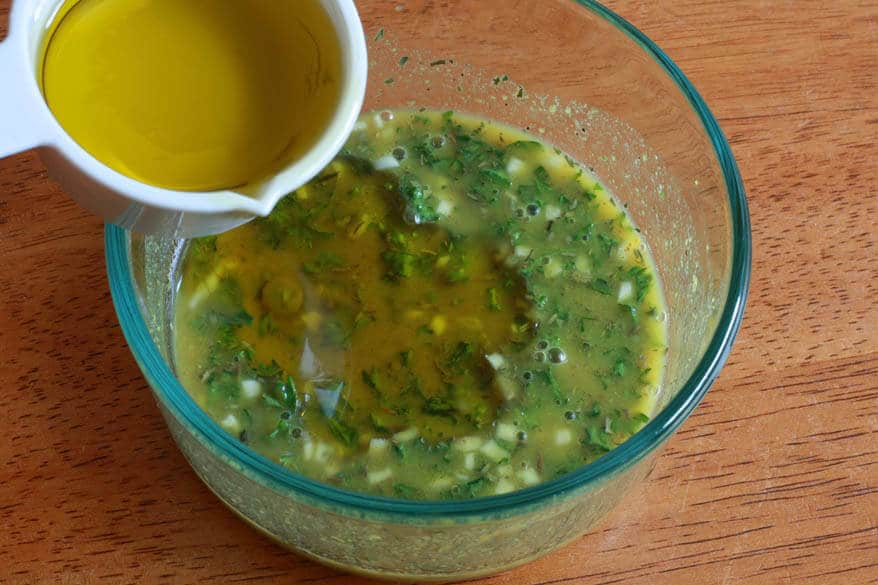 Everyone needs a good vinaigrette recipe on hand.  This one is it.  Robust enough to dress up a main dish salad, yet delicate enough to accentuate any accompanying flavors. If you haven't tried champagne vinegar before, you really need to. ...
Blog: The Daring Gourmet
Posted on: Jun 24, 2013 | Original Post
No Alcohol Allowed!
One of my most routine "awkward moments" occurs frequently when I'm out with friends, especially new friends.  We're all gathered around a table at our favorite watering hole and the server comes over to get drink orders.  ...
Blog: Jewel's Fab Life: Fashion, Fun and Everything Fabulous!
Posted on: May 15, 2012 | Original Post
Morton's Steakhouse Seaport: Tasting Series Champagne and Sparkling Wine May 2012
Morton's Steakhouse Seaport has paired with the Boston Bruins Foundation to do a tasting series on the fourth Monday of every month through November 2012 from 5:30-7:30pm. Each month features a different specialty beverage along with ...
Blog: BakingMeHungry
Posted on: May 10, 2012 | Original Post
Cocktails: Lolita Cucina and Tequila Bar, Back Bay, Boston
Lolita Cucina and Tequila Bar (formerly Paparazzi) is located Dartmouth between Boylston and Newbury. The line at Lolita can be quite daunting, but some lucky few will get in the line when it goes quickly. The coat check (by tip) … Continue ...
Blog: BakingMeHungry
Posted on: Feb 17, 2012 | Original Post