build your own bloody mary bar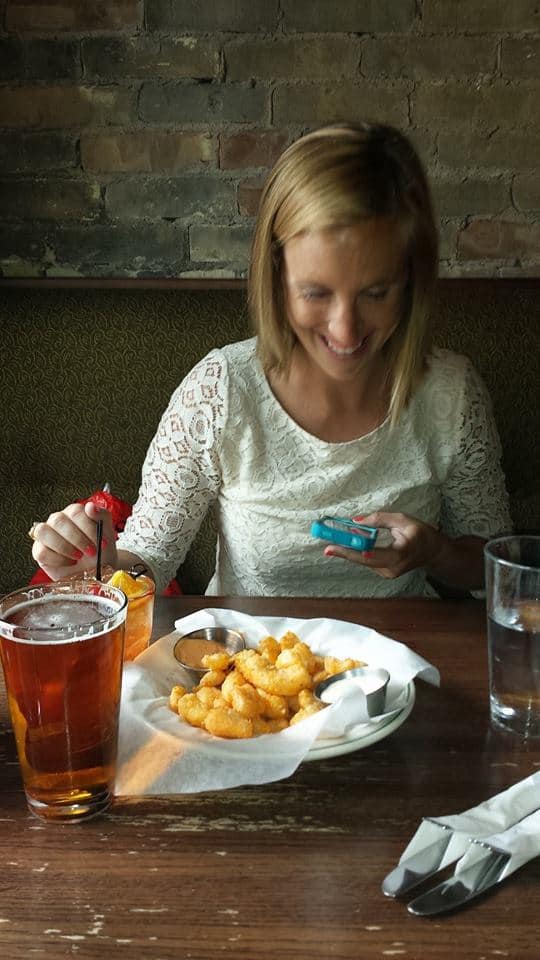 As the quintessential morning cocktail, a build your own Bloody Mary bar is the perfect tailgating tool for an early kickoff. Bloody Marys and Wisconsin go hand and hand. I'm not sure why, but after living in the state for seven years, I can ...
Blog: Off The Eaten Path
Posted on: Aug 31, 2016 | Original Post
Craigie on Main, Cambridge- Burger & Brunch
Craigie on Main is a new American bistro located in Cambridge that emphasizes  tasting menus, nose-to-tail dining with local, seasonal ingredients and also has a nationally recognized burger. Much of the Craigie burger's popularity is built ...
Blog: BakingMeHungry
Posted on: Jun 24, 2014 | Original Post
kickstand
map & more score: 9 spending: $$ neighborhood: plaza midwood cuisine: american, burgers official website So I've been looking for a "where everybody knows you name" kinda place since I moved to Charlotte last year (break out ...
Blog: Off The Eaten Path
Posted on: Nov 13, 2013 | Original Post
Sunday Bloody Sunday at Scollay Square
  I know it is Friday but I have Sunday on my mind.  I took a trip to Scollay Square a couple of Sunday's ago to check out their beloved Bloody Mary bar, to do research for an upcoming CBS article. Hey, it's a tough job but somebody has ...
Blog: Eat and Sip in the City
Posted on: Apr 20, 2012 | Original Post