Spaghetti with Leek Alfredo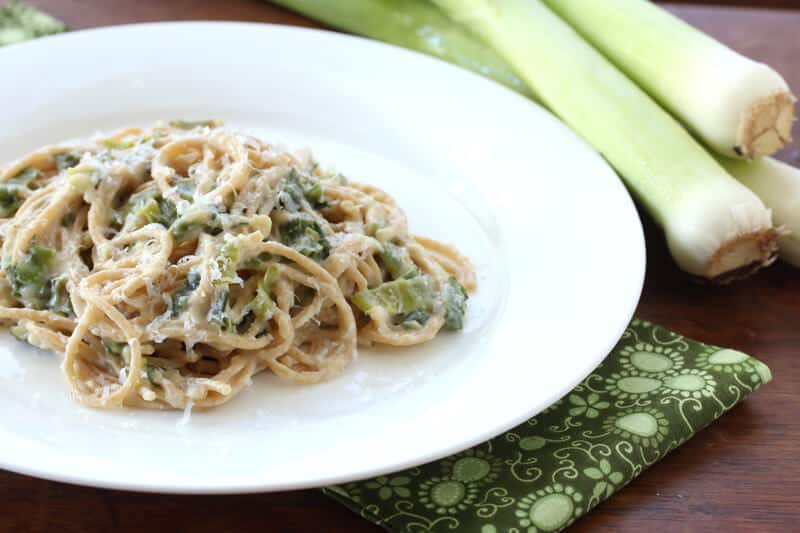 I had 15 minutes to get dinner on the table before our family had to take off to run an errand.  I didn't have time to thaw any meat or chicken, so that meant it… Continue reading → The post Spaghetti with Leek Alfredo appeared ...
Blog: The Daring Gourmet
Posted on: May 08, 2015 | Original Post
Linguini with Pumpkin Cream Sauce
Ahhh, pasta with creamy, cheesy, pumpkin sauce. Like my famous Smoked Gouda and Pumpkin Mac and Cheese (by famous I mean it is popular on Pinterest and Facebook, which are like the cornerstones of greatness, right?), I know that coating pasta in a ...
Blog: Confessions of a Chocoholic
Posted on: Nov 02, 2013 | Original Post